OnePlus Buds Will Offer 30 Hours of Total Battery Life. OnePlus Buds is the company's first truly wireless earbuds that have confirmed to launch on July 21 alongside the OnePlus Nord. In the build-up to the launch, OnePlus has started teasing its fans with details about its upcoming OnePlus Buds TWS earbuds. Now, the company is offering up some new details. Apparently, OnePlus Buds will launch up to 30 hours of battery life available to users.
In a post on its forums, OnePlus has revealed that its TWS earbuds feature a semi in-ear design for a more comfortable fit. This indicates that the Buds won't have removable ear tips and instead has an AirPods-like design. "We carefully refined the shape many times to make sure they sit securely in most people's ears, so you can stay on the move without worrying about them coming loose," writes Pete Lau, CEO of OnePlus.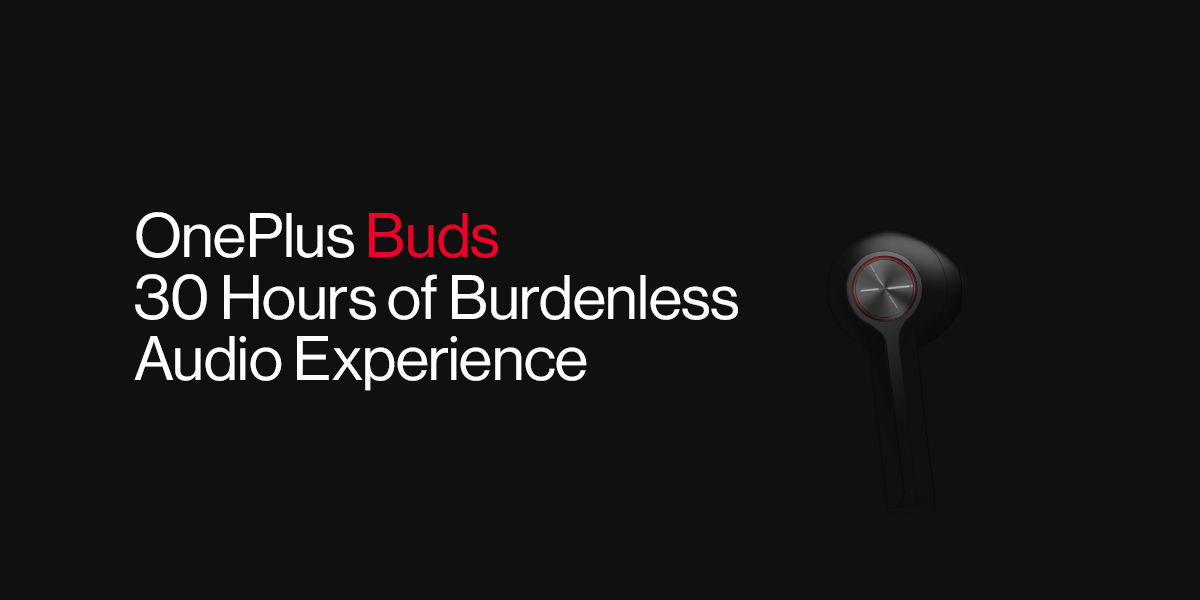 OnePlus Buds Enables 30 Hours Worth Of Wireless Music Listening
With the Buds, we wanted to take away some of the "anxiety" that comes with that unpredictability. Here, we gave the OnePlus Buds industry-leading battery life.
To be specific, they are good for over seven hours of continuous use and can be fully topped up more than three times from just their charging case, giving you up to 30 hours of use before you have to plug in again.
The most important thing is that, even as their batteries run for longer, the OnePlus Buds are still exceedingly light at just 4.6 grams, while the charging case is just 36 grams, so they'll never be a burden in your pocket.
Now you know the name. See our first truly wireless earphones July 21. #OnePlusBuds

— OnePlus (@oneplus) July 13, 2020
OnePlus wants to offer a "burdenless" music listening experience with its TWS earbuds and we'll know more about it as we near the official launch on July 21.
---
We hope this post helped you to find out the OnePlus Buds Will Offer 30 Hours of Total Battery Life. 
We love to hear your comments on this article. Please feel free to leave any comments here.
If you liked this article, then please share to Social Media Site. You can also find us on Facebook, Twitter, and Instagram.
Thanks for reading this article.
---
Get to the Latest Government Job Updates Regularly, Kindly Visit Government Job Centre Official Website.