9 Most Important SEO Tips You Must Know
Web Stories WordPress Plugin: 9 Most Important SEO Tips You Must Know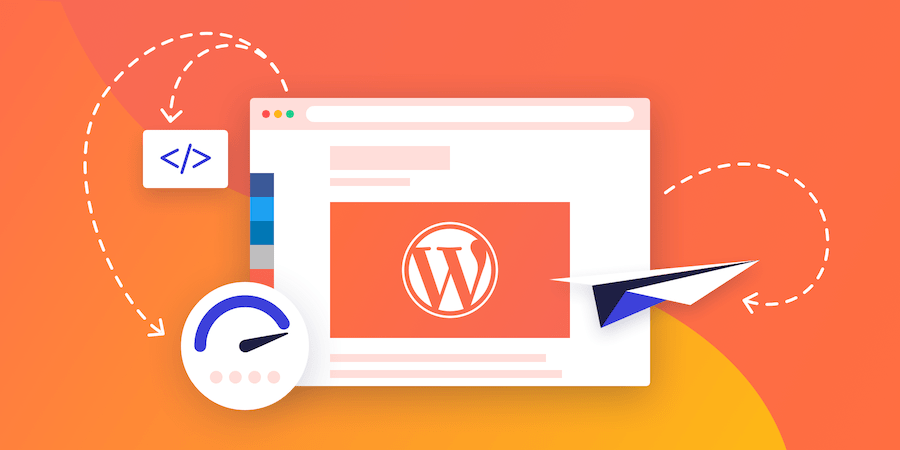 9 Most Important SEO Tips You Must Know. Google recently added its new WordPress plugin – Web Stories that lets the users create full-screen, appealing, and tappable visual stories, powered by AMP technology.
You can easily install Web Stories for WordPress by navigating to the official site, downloading the .zip file, and selecting Plugins> Add New> Upload Plugin within WordPress.
In this blog, we will discuss 9 Most Important SEO tips that will come handy while making web stories on WordPress.
Quality Control for Indexing
Before we dive into the SEO tips for web stories, let's talk about a significant factor that plays a substantial role in indexing your content on Google search, i.e., content quality.
Maintaining your content quality with web stories is extremely important. Many website owners are making mistakes considering the social media story-like resemblance of web stories.
You need to think of web stories just like any other webpage. Whenever creating a story, ask yourself if this is something that Google will be happy to index.
In case you are using unoriginal content with poor quality visuals throughout, the chances are that Google will decide to neglect it in search. Therefore if you are facing issues in indexing, take a closer look at your web stories.
Google Site Kit for Tracking
If you are not a developer, getting Google Analytics Tracking for your Web Stories can get messy.
You might think it shouldn't be hard since it is WordPress, but it is.
Since the Web Stories for WordPress plugin is still in beta, it is far from perfect.
However, you can use Google Site Kit to get Google Analytics tracking in place for your Web Stories. All you need to do is some minor configuration like making a separate AMP tag with Google Tag Manager, and you'll be all set to go.
The fusion of Google Tag Manager with Google Analytics is very simple. Google Site Kit will provide you with all the information you need to get things up and running.
Meta Data: Probably the Biggest Pain Point
As a matter of fact, Google didn't consider meta data functionality into their Web Stories' beta version for WordPress plugin.
Currently, your Web Stories' title tags need to be exactly the same as its headline, excluding a few minor branding functions. And for some reason, Google has not added support for meta description into the tool or enabled SEO plugins to customize it.
Although Yoast is actively working on it to add functionality quickly, for now, it's just the way it is when using Web Stories.
With the little control, we have, for the time being, focus on giving original, engaging, and high-quality content in Web Stories and let Google take care of indexing.
HTML Usage Throughout
With Web Stories for WordPress editor, users get to choose from headings, subheadings, and body text.
You need to utilize each just like you do while writing a blog post. This is essential to keep in mind, especially when you are adding images with text in your Web Stories.
You can use a <p> tag in the HTML to add text when using Web Stories for WordPress plugin. This will allow Google to access the text easily and use it to rank your Web Stories in search.
Adding Schema Markup
Just like Yoast handles this for other webpages on your site, they'll do the same for you here.
There's no point in messing around trying to add custom schema code in WordPress when it's already in place. With Yoast, you will be able to add various Schema types in your Web Stories automatically.
It is vital to ensure that your schema is functioning properly using Google's Structured Data Testing Tool, which allows URL or code snippet testing.
Since the content in Web Stories is often very little, adding schema can come handy concerning performance in Google Search.
Nailing the Cover Image of Your Web Story
Your Web Story's cover image plays an essential role in making your content successful in Google Search.
You must keep in mind that Web Stories are displayed in a different aspect ratio.
Google's AMP Test supports Web Stories now. You can use it to see how your Web Story displays with different types of results.
This indicates how your Web Story could appear and how cropping images works across different platforms.
Another thing to remember is that if your Web Story is going to be displayed across various social networks, make sure that the middle of the image acts as an independent preview.
Making Sure Your Web Story URLs Appear In the XML Sitemap
When it comes to content discoverability in Google, URLs appearing in the Sitemap plays a significant role.
To ensure that Google discovers your Web Stories, first, you need to make sure that they are showing up in the XML Sitemap.
Again, this is something that Yoast, with its Web Stories support, handles for its users.
In case, after publishing, your Web Stories URLs are not appearing in your XML Sitemap, then that is a problem you have to resolve as soon as possible.
Another important factor for content discoverability is links. These can be internal links coming from your own website or external links.
You can think of XML Sitemap as a foundation for getting discovered by Google, and your link efforts can go a long way too.
Best Troubleshooting Tools for Web Stories
Although we have already discussed how well Google's AMP Test works for you, there are several other troubleshooting tools that you can leverage.
The first one is Google's Rich Results Test, which works out extremely well for troubleshooting Web Stories.
Currently, troubleshooting directly within Google Search Console is beneficial as there are many functionalities there in comparison to the AMP Test and RRT.
You'll be able to go in-depth using the URL Inspection Tool and Live Test.
For instance, Google Search Console can provide you with more details like whether your Web Stories have been discovered and whether they are showing up within Search or not.
It is highly recommended to do a lot of troubleshooting and testing in Google Search Console when using Web Stories for WordPress plugin.
Tracking Your Web Stories' Performance
One of the main reasons why you should get on board with Web Stories is the potential early adopter traffic and visibility benefits.
Especially for Google's Discover Feed, where your content can skyrocket into Discover if your post and the user's interest align.
Apart from standard Google Analytics integration, where you can only see page views of Web Stories, Google Search Console offers complete reporting along with engagement metrics. Moreover, there is a "Web Story" filter now that you can apply to your results.
You can find important insights about your Web Stories with Google Search Console like – Clicks, Impressions, Keywords that your stories are ranking for in search, Countries your content is surfacing in, Devices you are showing on most, and many more.
Conclusion
WordPress Plugin has a lot of peculiarities when it comes to SEO; after all, it is still in beta version. We are expecting improvements from Google's side soon in aspects such as Google Analytics integration and Meta Data. When creating Web Stories, keep these 9 points in mind to avoid any possible mistakes and hassle. With these SEO tips, you'll be all set to make engaging Web Stories that rank well in Google Search.
---
We hope this post helped you to find out the 9 Most Important SEO Tips You Must Know.
We love to hear your comments on this article. Please feel free to leave any comments here.
If you liked this article, then please share to Social Media Site. You can also find us on Facebook, Twitter, and Instagram.
Thanks for reading this article.