D-Link Launched Ultra Wi-Fi Routers With 802.11ax Support. The AX6000 is a dual-band router that D-Link says the dual-band AX6000 router supports speeds up to 6000Mbps of bandwidth. The AX11000, meanwhile, is a tri-band device that supports speeds up to 11000Mbps. But those massive numbers are purely theoretical and unlikely to ever be seen in the real world.
Both these routers have one 5Gbps WAN port, four Gigabit LAN ports, a USB 3.0 port, and support for MU-MIMO and DLNA. The Ultra Wi-Fi routers will be available in the second half of 2018. Pricing has not been revealed yet.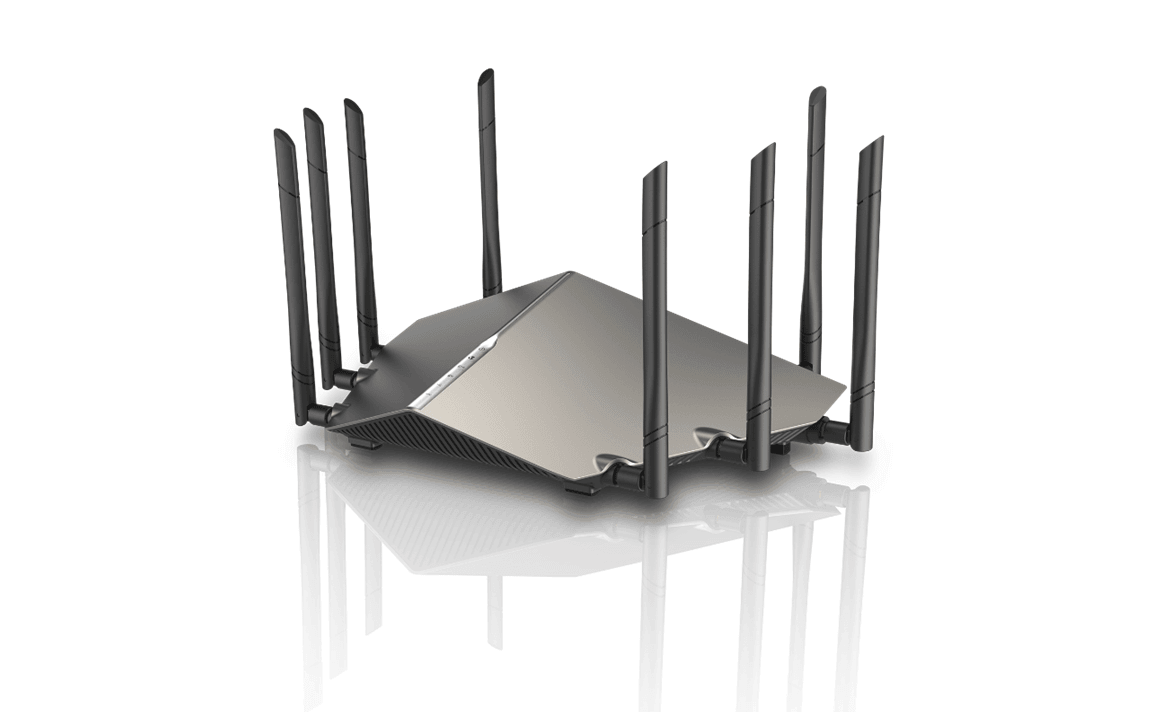 These new routers D-Link AX6000  & D-Link AX11000, which support the 802.11ax standard, have a hurry-up-and-wait reality to them. D-Link's latest won't be available until the second half of 2018, but the bandwidth throughput and ability to handle multiple devices will be key.
---
We hope this post helped you to find out the D-Link Launched Ultra Wi-Fi Routers With 802.11ax Support.
We love to hear your comments on this article. Please feel free to leave any comments here.
If you liked this article, then please share to Social Media Site. You can also find us on Facebook, Twitter, and Instagram.
Thanks for reading this article.