Apple iPhone XS, XS Plus and Poster Surface Ahead of the Official Launch
Apple iPhone XS, XS Plus and Poster Surface Ahead of the Official Launch
Apple is almost a month ahead of launching its upcoming iPhones for this year. The phone is been into rumors for quite a time now. Last week a video was posted by Mobile Fun that has revealed the iPhone XS, iPhone XS Plus and the iPhone 2018. This leaked now seems to be confirmed by Les Numeriques, a French publication.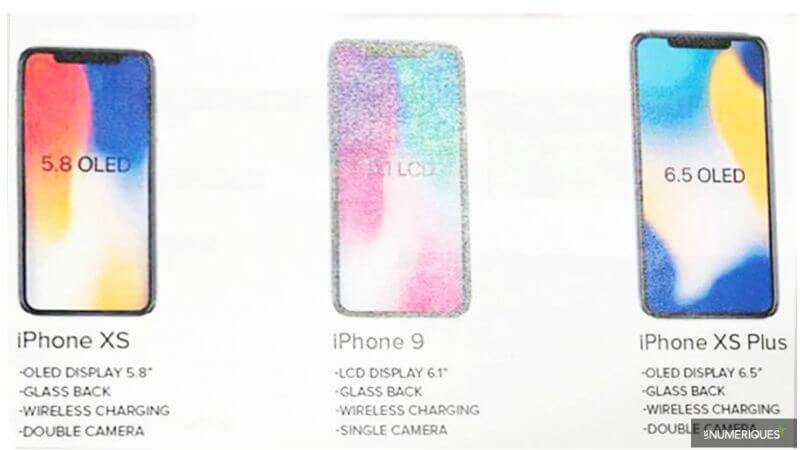 There are many leaks and rumors which has claimed that the tech giant is going to unveil its three new smartphones this year. A model which will be based on the existing iPhone X and another will be slightly larger in the same format. There will be a mid-range iPhone model which will is said to be the iPhone 9. All this has been seen on the image revealed by Les Numeriques. In the leaked images, the upcoming iPhone models are arranged according to the size of the screen. All the three dimensions of the phone collaborate well with the recent leaks and rumors. The smallest iPhone model is the 5.8-inch and the largest is 6.5 inch. All the three models come with a notch and glass back. The glass back design hinted that the phone will support wireless charging.
Both the iPhone XS and XS Plus will carry similar specs, including a dual-rear camera setup, stainless steel frame, glass back and AMOLED screens. Inside, the smartphone will feature the A12 chipset, 4GB of RAM and 64/256/512GB of Storage. Today's report also confirms that both handsets will be available in the Gold color variant, something that isn't available for the iPhone X. The third model should be more affordable (for Apple standards) with a lower res screen, aluminum chassis, single rear camera and "just" 3GB of RAM.
The mid-range iPhone model will sport a single rear camera and wireless charging technology. The iPhone model with 6.5 inch OLED screen is said to be iPhone XS Plus, along with the same wireless charging. At the camera part, the iPhone XS Plus is said to come with the same configuration as the iPhone XS.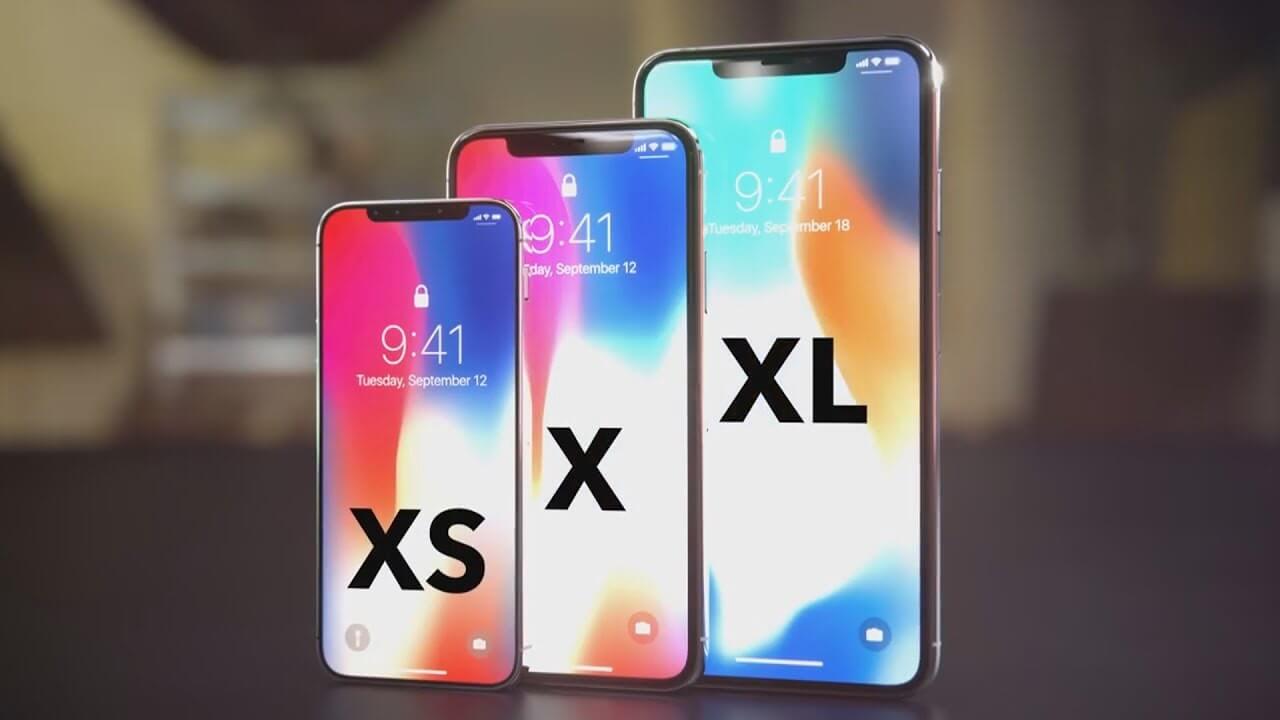 Image Of: Apple iPhone XS, XS Plus
The onboard storage capacity and price for all the three model remains to be a mystery. For more details on the specs and the price of the upcoming iPhone, we have to wait till the official launch. However, we can expect some more leaks and render for some estimated price point.
Last week the dummies of the Apple iPhone X Plus and 6.1-inch models has been reported by some tipsters. Now, a live image of iPhone 9 or you can say 6.1-inch LCD iPhone surfaced on Slashleaks.