WhatsApp Can Be Hidden From Individual Contacts. The latest beta version of the WhatsApp messenger has a new privacy protection feature – the ability to hide the status of your last presence in the application from some contacts.
The last visit status shows when the user last opened the application; which means they had the opportunity to view the message sent to them; this information can be useful if read receipts are disabled. Until now, it was possible to either limit access to this status only to users included in the contact list; or completely disable this feature for everyone.
However, in the beta version of the WhatsApp application for iOS and Android, number 22.9.0.70, in the privacy settings, and the last seen status, the item "My contacts except …" appeared. According to the WABetaInfo resource, if you add a user to this list, he will lose the ability to view this status. Some time ago, also in beta, it became possible to restrict user access to certain profile details; including photo profile and the description.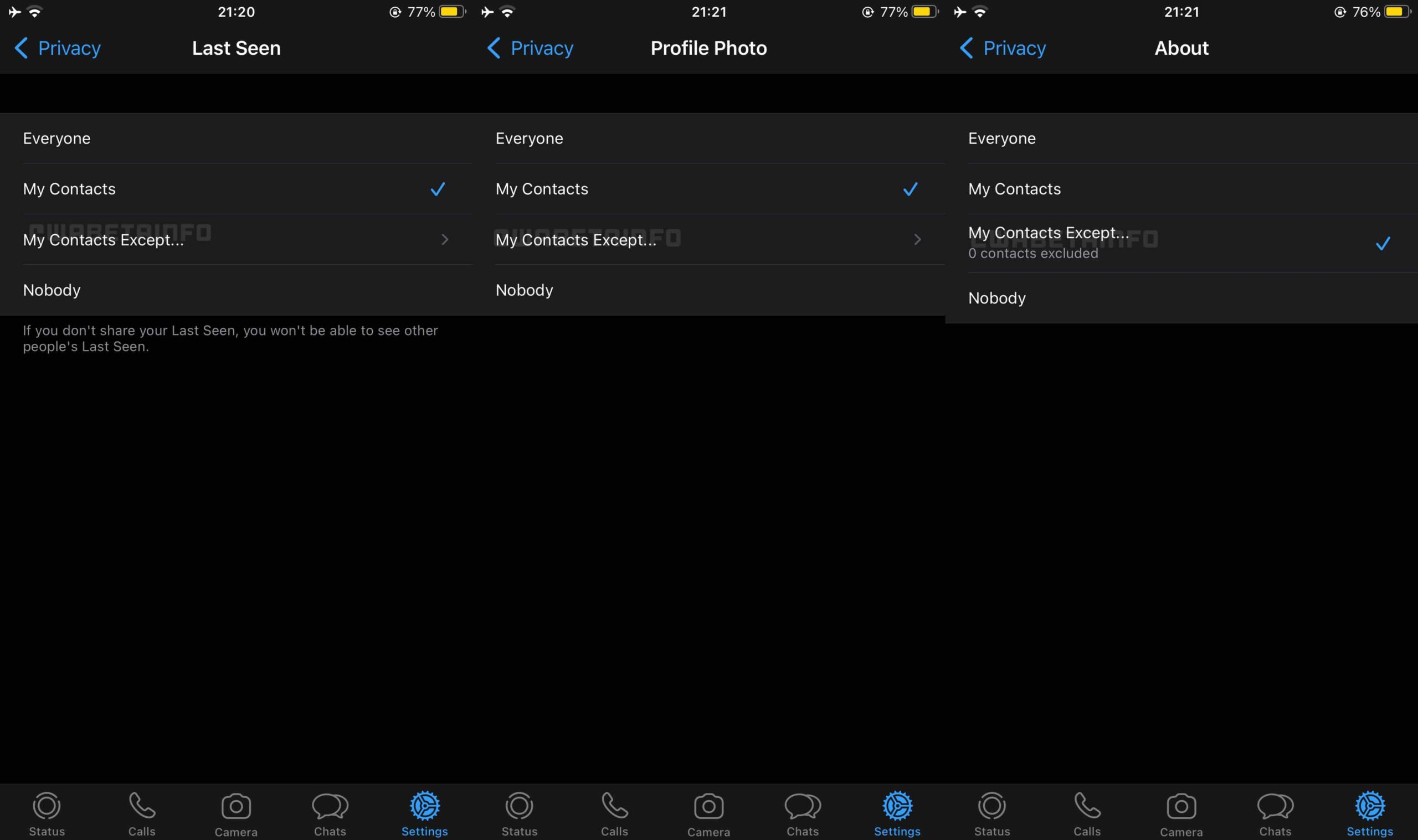 The new settings are currently only available in the test version of the application, but it is likely that they will debut with one of the upcoming releases of the WhatsApp client.
WhatsApp developers are working on a brand new feature that could be released soon. The latest beta version of iOS has received new drawing features, according to WaBetaInfo.
This beta build of iOS version 22.8.0.73 is currently only available in select regions. The WhatsApp app already offers drawing tools, but the latest update will expand the set of tools offered to users. This new set of drawing tools will allow users to draw on images or edit them with custom notes and annotations.
Prior to this, users had access to only one drawing pencil. The new screenshots shared by WaBetaInfo show three new pencil icons as well as a new blur tool.
WhatsApp regularly tests new features that end up in final builds a few weeks later. Although sometimes these features are abandoned during testing.
Also worth noting, the WhatsApp team has begun testing a new feature that will allow us to quickly start a conversation with unsaved contacts.
Currently, tapping on an unsaved contact in a WhatsApp chat opens the default dialer app. Whatsapp does not provide an easy way to immediately send a text message to such a number in the application. As a result, you have to use workarounds to send messages to unsaved numbers on WhatsApp. However, according to the WABetaInfo thematic resource, this is about to change.
---
We hope this post helped you to find out that WhatsApp Can Be Hidden From Individual Contacts.
We love to hear your comments on this article. Please feel free to leave any comments here.
If you liked this article, then please share it on Social Media sites. You can also find us on Facebook, Twitter, Instagram, and Telegram.
Thanks for reading this article.