Redmi K30 Pro Zoom Edition Surfaces in New White Color
Redmi K30 Pro Zoom Edition Surfaces in New White Color. The Redmi K30 Pro is officially scheduled to debut on March 24 and the past days have been filled with leaks and teasers for the upcoming flagship. Today, while the company teased a new White color variant and a partnership with the Fast and Furious franchise for an exclusive limited edition, a Redmi K30 Pro Zoom Edition has appeared. Geekbench recorded a log of the entirely new device on its platform and its moniker does sound very interesting.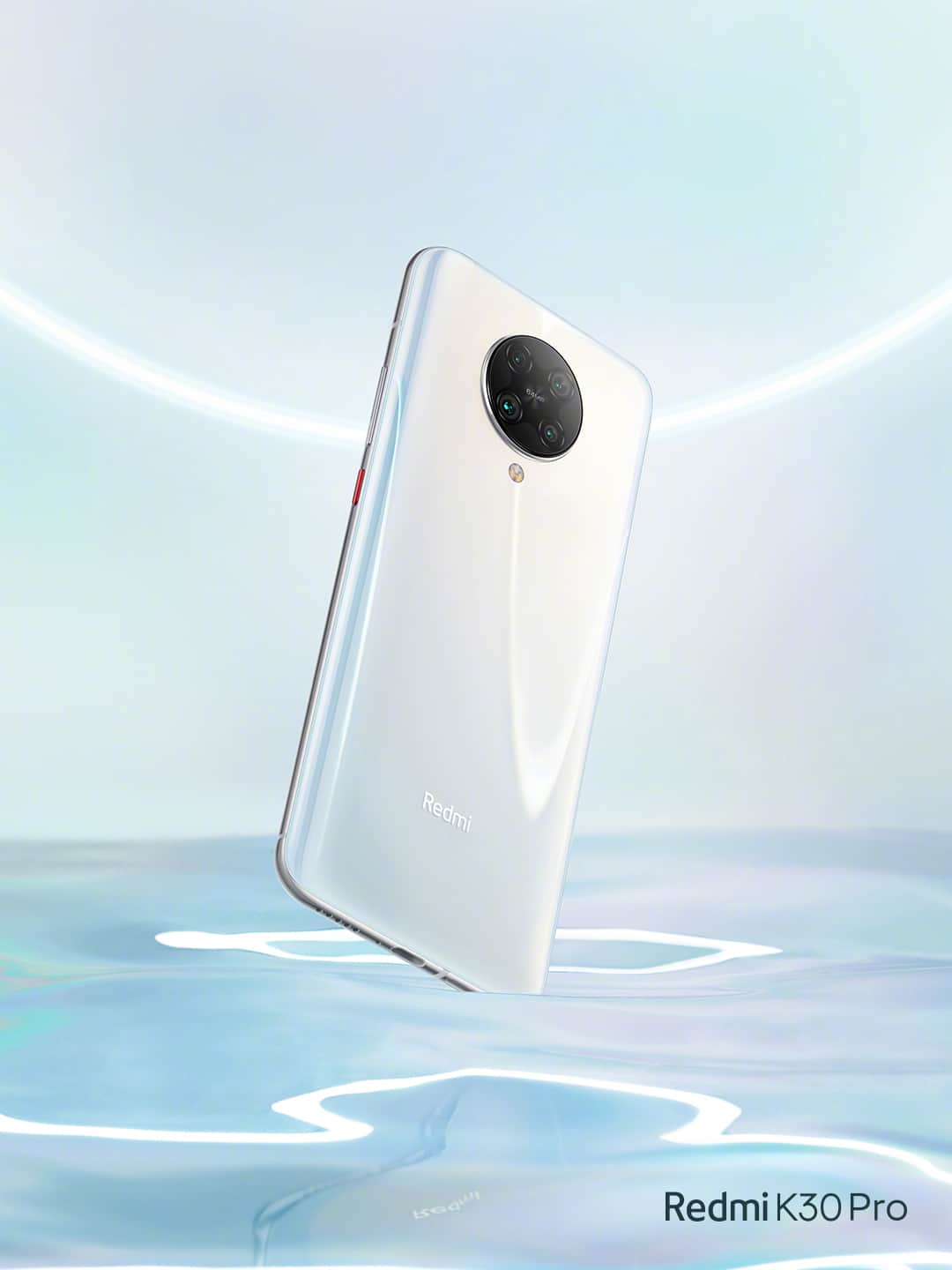 According to the benchmark log, the K30 Pro Zoom Edition has an ARM chip with an octa-core 1.8GHz frequency and 8GB of RAM with Android 10 running as software. Its motherboard is named "Imipro". Buzz around Chinese watercoolers is that this handset houses the 108MP sensor to justify the "Zoom Edition" moniker. The standard Redmi K30 Pro models are confirmed to receive a 64MP main sensor.
Apart from that, the Redmi K30 has been teased to house the biggest cooling chamber on a handset. It also has LPDDR5 RAM, UFS 3.1 storage, and the Snapdragon 865 SoC (obviously).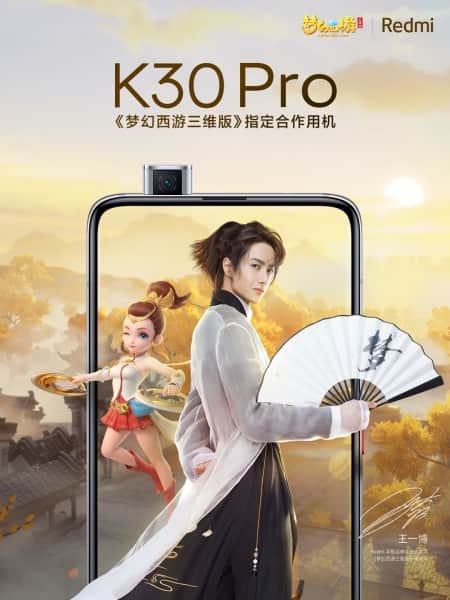 In terms of design, the Redmi K30 Pro looks like a big departure from the Aura Prime gradient that was employed with its predecessor. The rear camera also now sits in a circular cutout, however, the pop-up front camera stays. The in-display fingerprint reader is also likely there as the red power button (in the latest render) doesn't house a fingerprint reader. It's accompanied by characters from the Fantasy Westward Journey 3D game, confirming a limited edition Redmi K30 Pro will make its way at the big announcement later this month.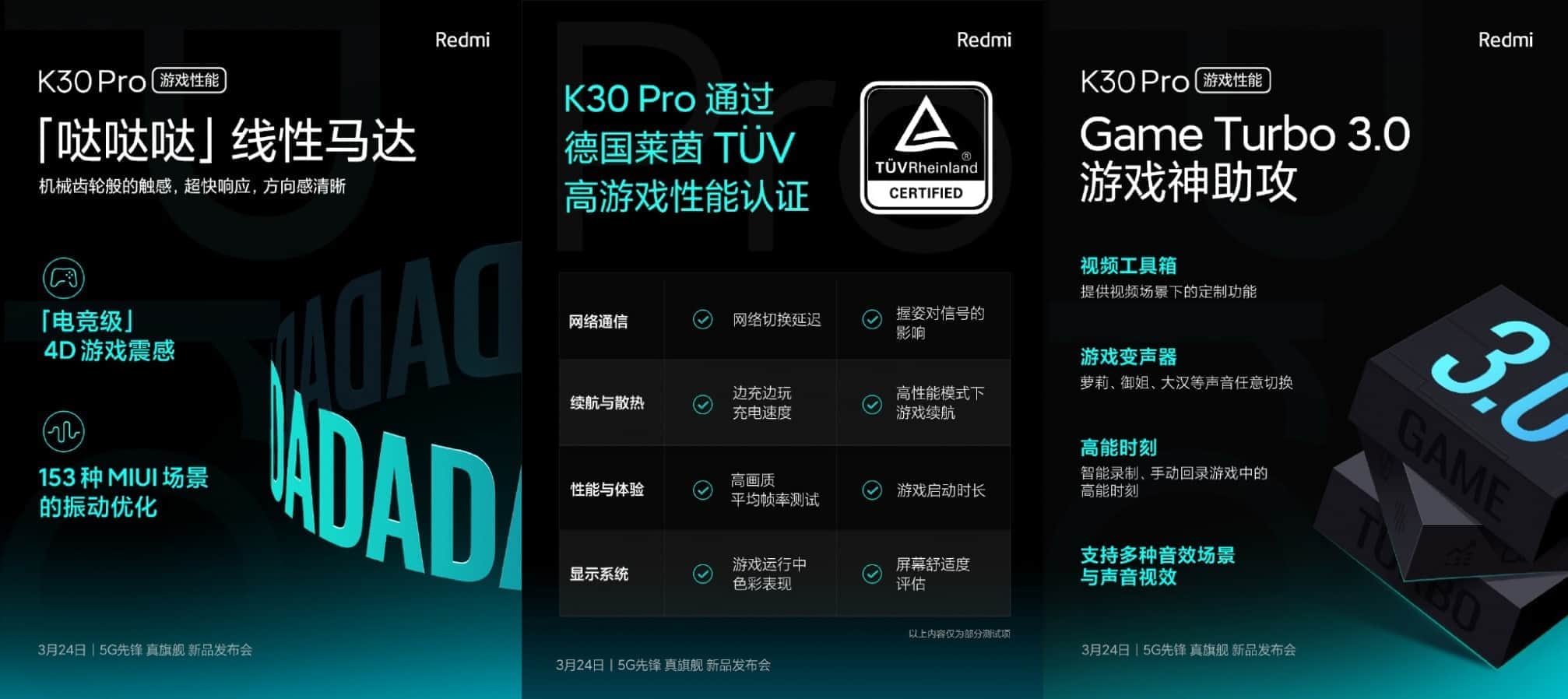 We also got confirmation of the K30 Pro's linear vibration motor which is touted to offer superior tactile feedback and fast response times. Redmi claims it managed to optimize the new vibration motor for over 150 MIUI scenarios. There's also confirmation that the display is TUV certified and the device will come with Game Turbo 3.0 for a more optimized gaming experience.
---
We hope this post helped you to find out the Redmi K30 Pro Zoom Edition Surfaces in New White Color. 
We love to hear your comments on this article. Please feel free to leave any comments here.
If you liked this article, then please share to Social Media Site. You can also find us on Facebook, Twitter, and Instagram.
Thanks for reading this article.