Facebook For Android Starts Rolling Out Bottom Bar Interface. Facebook's Android app seems to be rolling out a new bottom bar interface for its users that improves one-handed use considerably.
In the latest update for the official Facebook app on Android — with a server-side change that's not available to all users yet — Facebook is more widely testing this bottom bar interface. XDA highlighted this interface earlier today and we were able to confirm it live with a few of our readers.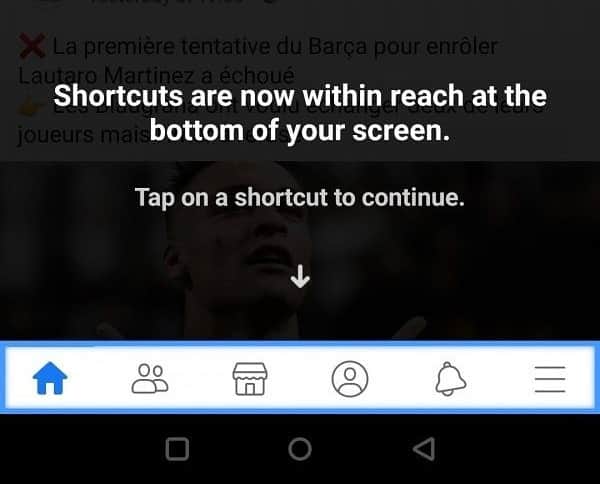 On this new bottom bar, Facebook puts a home icon on the leftmost portion of the screen, a "People" tab next, "Profile" after that, and finally tabs for notifications and for settings. In some cases, a Marketplace tab also appears. When the new interface first appears on your device, a brief introduction shows to highlight how these shortcuts are now "within reach."
This change isn't very major, but it should be a big improvement for one-handed usability. As mentioned, this seems to be rolling out for a lot of users, but not quite everyone just yet.
The interface first popped up in version 264.0.0.44.111, but when we tried installing that one or a newer release of the Facebook app, we couldn't see the new bottom bar — it's likely a server-side change that's just starting to roll out, as people on Reddit report. You can still try getting the latest stable version from the Play Store or APK Mirror to see if it works for you.
---
We hope this post helped you to find out the Facebook For Android Starts Rolling Out Bottom Bar Interface.
We love to hear your comments on this article. Please feel free to leave any comments here.
If you liked this article, then please share to Social Media Site. You can also find us on Facebook, Twitter, and Instagram.
Thanks for reading this article.