Xiaomi Redmi 5 & Redmi 5 Plus with 18:9 Display Coming on 7th December. 2017 is coming to an end, we have already seen a lot of great smartphones announced this year. Smartphone manufacturers are now seeking to make a large screen smartphone without increasing the size of the device. To achieve the goal, they are looking into various solutions to reduce the size of bezels, which typically provide space for the camera, sensor, speaker, and home button on the front, as well as to develop new display and touch technologies.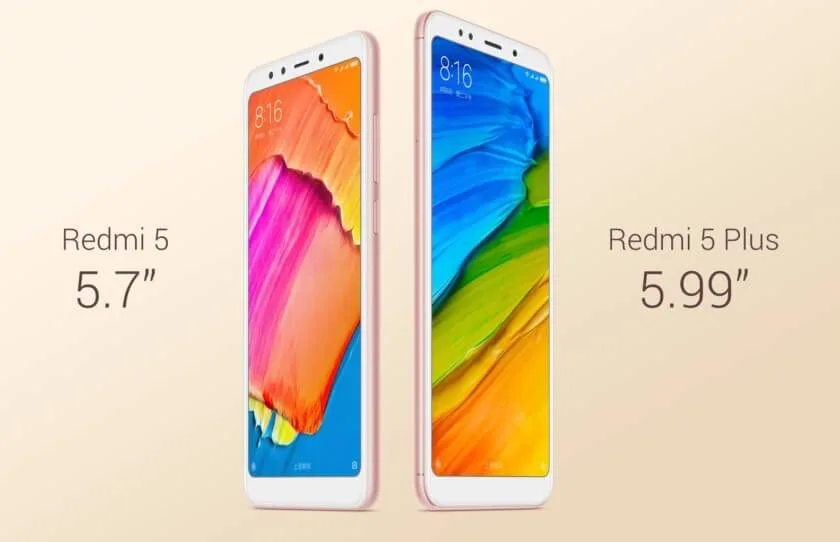 We're going to reveal our latest addition to the family, Redmi 5 & Redmi 5 Plus on 7th December. Please stay tuned to MIUI Forum for more info and specs which will be shared later on. The key attractions of this device are 18:9 full-screen display, soft-toned selfie-light, and a large battery. Which one do you prioritize?
News Source: MIUI
---
We hope this post helped you to find out the Xiaomi Redmi 5 & Redmi 5 Plus with 18:9 Display.
We love to hear your comments on this article. Please feel free to leave any comments here.
If you liked this article, then please share to Social Media Site. You can also find us on Facebook, Twitter, and Instagram.
Thanks for reading this article.