Google Removed 813 'Creepware' Apps on Google Play Store. 'Creepware' were detected via a New Algorithm called 'CreepRank'. Internet search giant Google has removed 813 apps from its Android Play Store after a report — The Many Kinds of Creepware Used for Interpersonal Attacks — was published online by a group of academics, claims a report by ZDNet.
In the paper, academics from New York University, Cornell Tech, and NortonLifeLock (formerly Symantec) analyzed these apps. The research paper notes that the research aims to initiate a larger study of creepware – an area that the authors believe remains "unstudied." These can be beneficial to improve security on platforms such as Google Play store.
Calling these apps "creepware," the report describes that even though these apps don't have complete features of a "spyware or stalker were product but they can still be used to stalk, harass, defraud, or threaten another person, directly or indirectly."
To track these apps, the researchers developed an algorithm called CreepRank that is said to identify this type of behavior inside mobile apps, following which it is supposed to assign a creep score to each app.
"We develop a new algorithm, CreepRank, that uses the principle of guilt by association to help surface previously unknown examples of creepware, which we then characterize through a combination of quantitative and qualitative methods. We discovered apps used for harassment, impersonation, fraud, information theft, concealment, and even apps that purport to defend victims against such threats." Said the researchers in their paper.
What did the CreepRank Algorithm find?
The researchers in the paper claimed that to run the CreepRank algorithm to study and find creepware, apps installed on roughly 50 million Android devices were analyzed. This data (in the form of anonymous data) was provided to the researchers by Norton, a major computer security firm.
It was further stated that "a wide variety of potential creepware apps" were discovered by the algorithm and then 1,000 apps with the highest CreepRank score were manually analyzed and coded to understand their nature.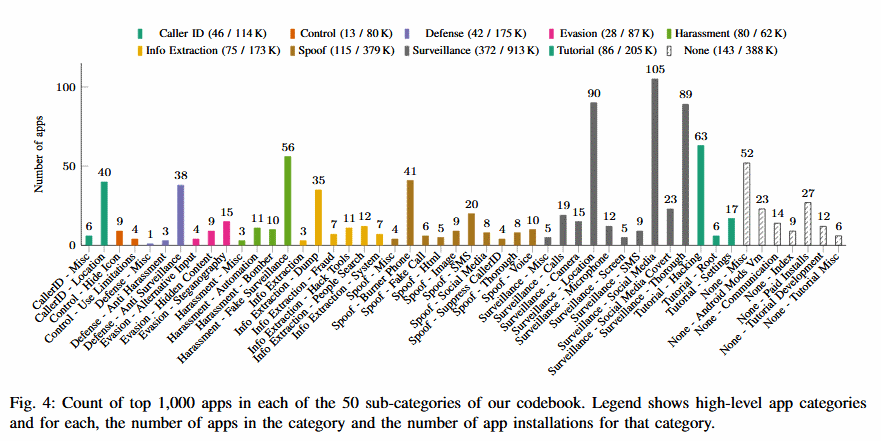 This CreepRank algorithm was then run on a sample of anonymized data from apps installed on over 50 million Android smartphones, says the report. Out of the top 1000 apps, 857 creepware apps took a central role.
"Overall, CreepRank identified more than a million installs of diverse creepware apps, including apps that enable spoofing (114 apps), harassment (80, including SMS bombers), hacking tutorials (63), and many more," says the report."
Due to this CreepRank algorithm, the researchers were able to identify 1095 apps that were downloaded more than one million times across the world. Out of these 1,095 apps, Google has reportedly taken down 813 apps that violate the terms and conditions of Google Play Store.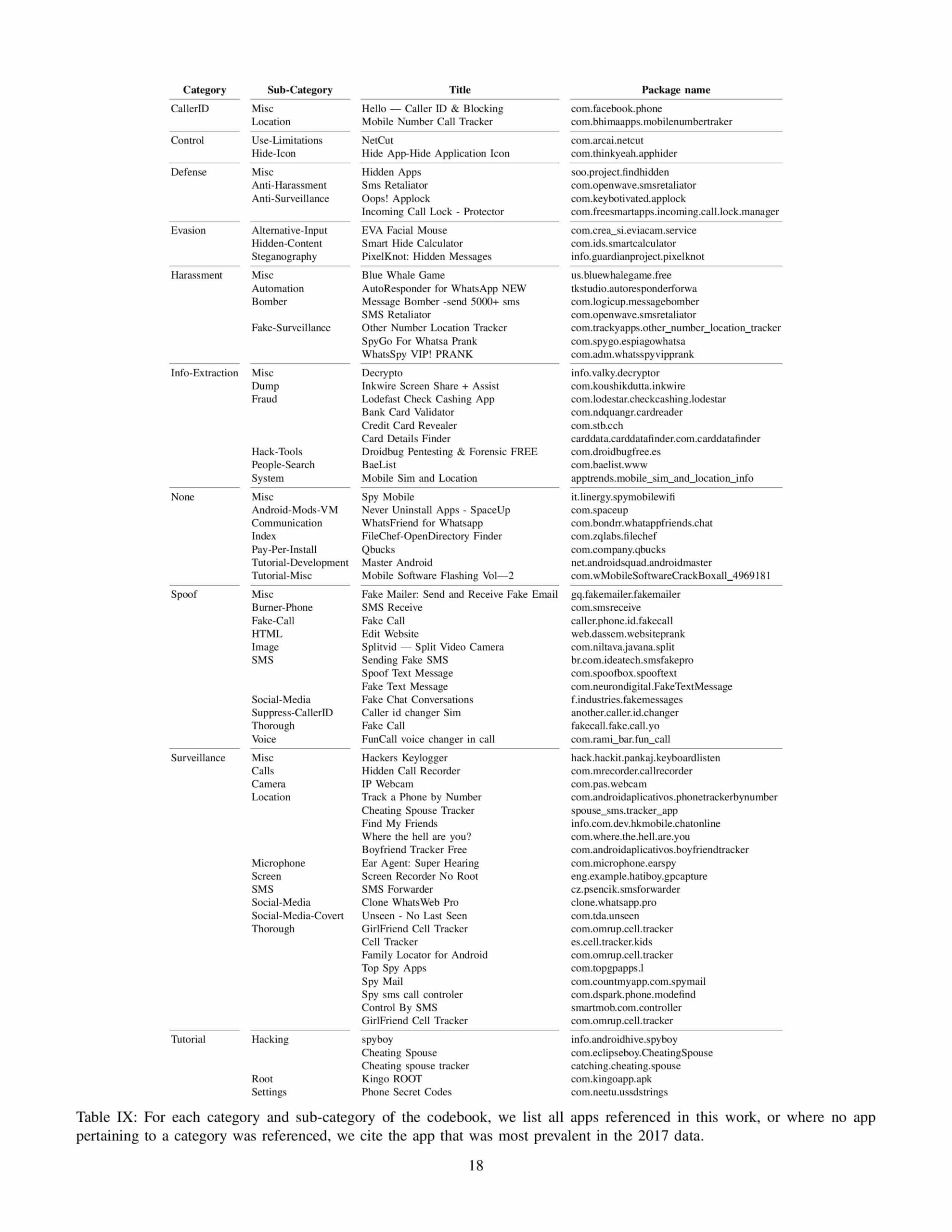 You Can Have a Look at The Official 'Creepware' Research Report for a better Knowledge.
---
We hope this post helped you to find out the Google Removed 813 'Creepware' Apps on Google Play Store.
We love to hear your comments on this article. Please feel free to leave any comments here.
If you liked this article, then please share to Social Media Site. You can also find us on Facebook, Twitter, and Instagram.
Thanks for reading this article.