Google Gifting 3 Months of Stadia Pro to YouTube Premium Users. However, Google and its partners have given out promo codes on more than one occasion since launch. The latest round sees some YouTube Premium subscribers receiving a three-month trial to Stadia Pro.
Earlier today, Google began emailing YouTube Premium members about the offer:
We're showing members some love by gifting you 3 months of Stadia Pro. Enjoy Google's new gaming platform — on us.
A Stadia Pro code appears below with a link to redeem and start account creation.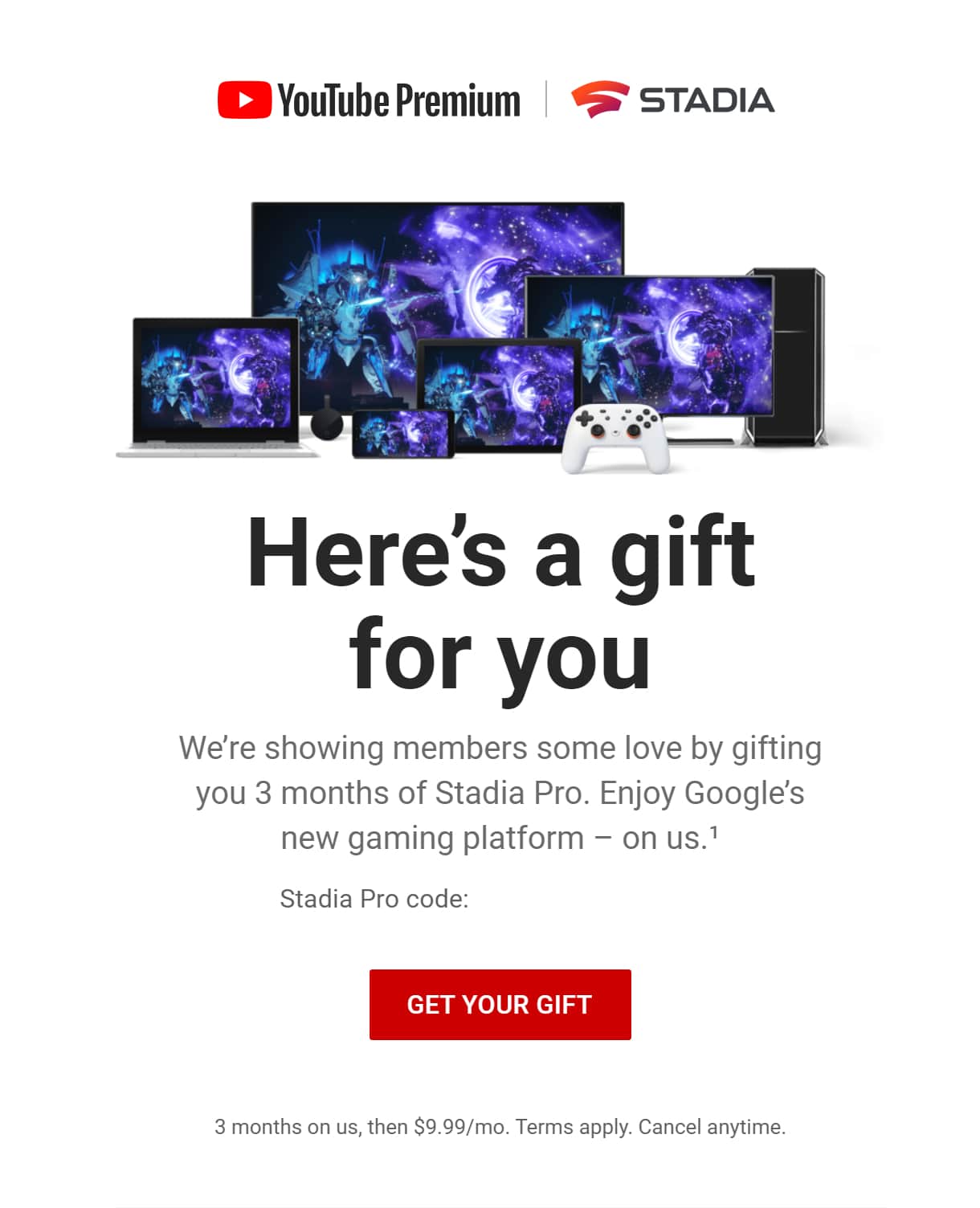 Google has reportedly started gifting three months of Stadia Pro to YouTube Premium members via email. At the moment, it appears that all reports are coming from YouTube Premium subscribers in the UK. The trial will also be available for existing Premium members in the US, reports 9To5Google. As of right now, only some members are getting access to the Stadia Pro gift. Google is working towards adding features including the highly-anticipated free tier, YouTube streaming, family game sharing to Stadia soon.
Recently, Google Stadia received an update, bringing it to version 2.7, and introducing a few minor tweaks to the user interface. The search engine giant has also confirmed that new buyers of the Chromecast Ultra devices will be offered a three-month "Pro Pass" trial of Stadia Pro tier. Back in January Google had apparently begun testing Stadia on non-Pixel devices. When users would log into their Stadia account on a non-Pixel phone, they would see the "Choose where to play" screen. This would only let them choose between Chromecast Ultra and PC connectivity.
Google Store listing had revealed that the Stadia controller will get wireless support for laptops, desktops, phones, and tablets in 2020, but did not announce an exact launch date for the same. Wireless functionality for the Stadia controller is a big deal as it uses built-in WiFi to directly connect to Stadia servers when users are playing games, meaning it will be able to reduce input lag.
What is Google Stadia?
Stadia is a cloud-based gaming service by Google that requires no consoles to play. The service is capable of streaming video games of up to 4K resolution and at 60 fps. Once you have a sufficiently high-speed network connection, you can access Google Stadia on the Google Chrome web browser on PCs.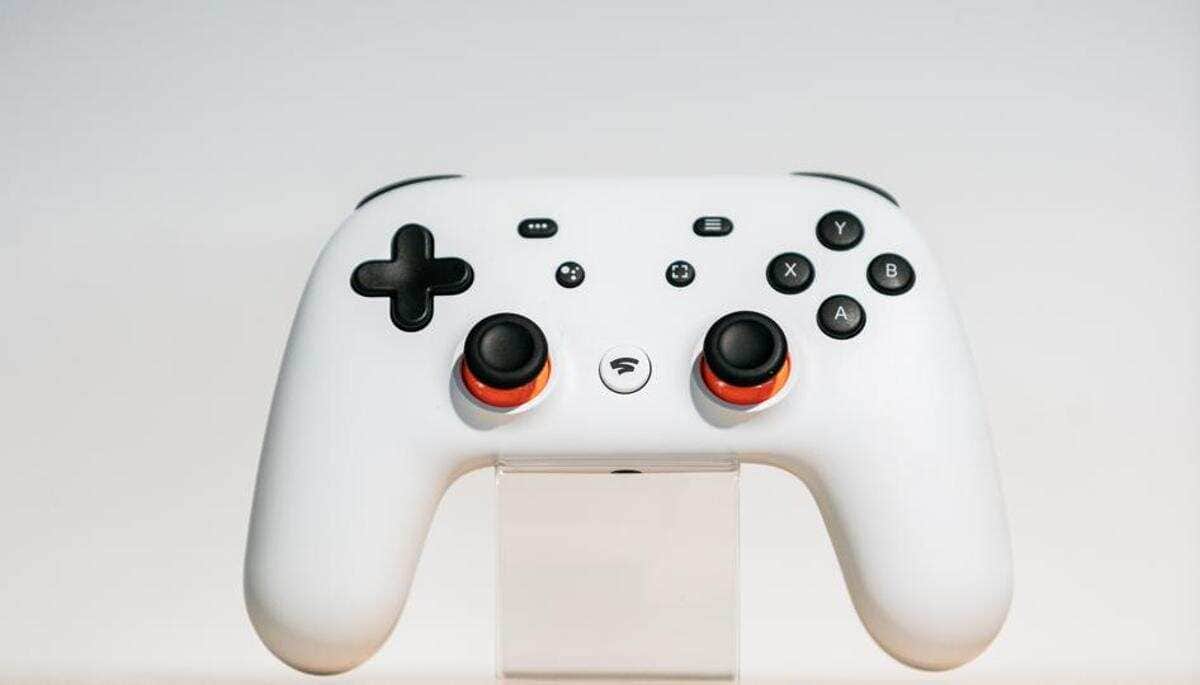 The service was launched on November 19, 2019. The service is also available on Chromecast, Chrome OS tablets and Google's Pixel smartphones. Now, Stadia is expected to go bigger with support for non-Pixel devices. There were also recent reports on the web of the service even running on an e-book reader.
---
We hope this post helped you to find out the Google Gifting 3 Months of Stadia Pro to YouTube Premium Users.
We love to hear your comments on this article. Please feel free to leave any comments here.
If you liked this article, then please share to Social Media Site. You can also find us on Facebook, Twitter, and Instagram.
Thanks for reading this article.