Five Ways to Kill Coronavirus From Your Phone. Your phone is one gadget which you stay cling to almost every time. And during this period of lockdown, this situation got worse, now you are stick to it more than ever. Well, it's no big deal since you have nothing more to do. At least keep your phone clean to make sure that you stay safe during this lockdown.
Here we have a list of tips that can help you stay safe during this pandemic lockdown.
Wash your hands before touching your phone
You should wash your hands before and after touching your phone. This will make sure that your phone won't get any virus and bacteria from your hands. This will reduce your chances of getting infected with Corona with a big percentage.
This handwash could be a quick handwash and not the 20-second long one, only if you are touching your own phone again and again. You can even just sanitize your hands using an alcohol-based sanitizer. If you are going to touch someone else's phone then makes sure to wash your hands afterward with soap.
Use alcohol wipes
There is another solution to clean your phone to make sure it is clear of any harmful bacteria. You can use alcohol wipes which you can find easily at any medical shops and these are not expensive at all. These wipes clean out your phone and alcohol kills all the bacteria.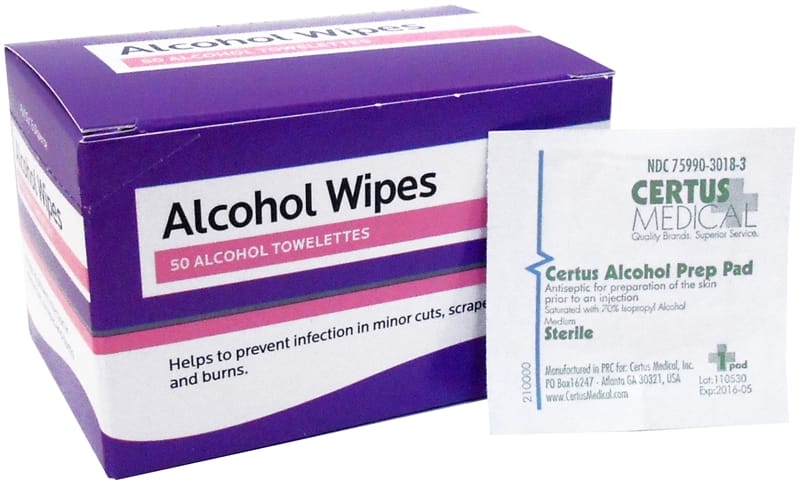 You should make this a habit to clean your phone using these alcohol wipes one in a while to keep it clean. The smartphone catches bacteria and viruses faster than you can imagine so cleaning it once in a while keeps you safe.
Don't wash your phone under the tap
If you are thinking of just straight up washing your phone under the tap in your kitchen sink then don't. Even if you are fortunate enough not to damage your phone with tap water, you may lose your warranty. Your phone has a small white sticker inside, near the openings like charging port. This turns pink if it gets in contact with water, it won't turn back to white even if you dry your phone.
our phone might be IP67 or IP68 water and dust resistant and it may survive a few washes like that. It is not made to do that more often, it is there for emergency purposes and if you get your phone damaged from that then you will lose your phone's warranty.
Use a microfiber cloth to clean your phone
If you cling to your phone and won't put it down more often then keep a microfiber cloth with you. If you don't know what a microfiber cloth is and can't find one then you can use the one that came with your spectacle. I know you haven't used it even once after you got your glasses.
Use hand sanitizers before you touch your phone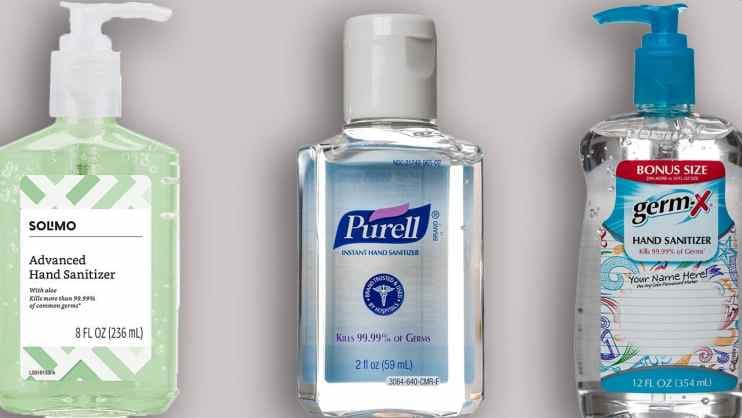 As I already mentioned before, you should keep your hands clean before and after touching your phone. If you cannot do that often then makes sure to keep an alcohol-based hand sanitizer handy. Use it on your hands every time you touch your phone so you get to stay safe from Coronavirus.
Use UV Phone Sanitizer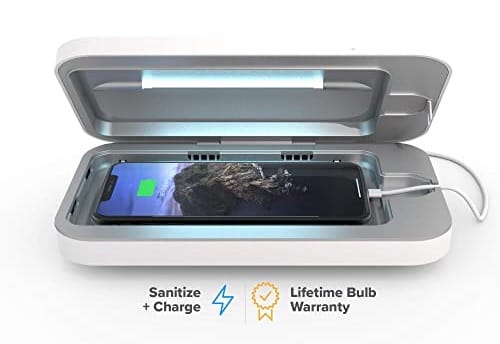 There are a lot of smartphone manufacturers that are making Sanitizers for phones. These sanitizers use UV light to kill all the bacteria on the surface of your smartphone. You just have to put your smartphone inside this accessory and turn it on. After a few minutes, you can remove your phone from the accessory.
---
We hope this post helped you to find out the Five Ways to Kill Coronavirus From Your Phone.
We love to hear your comments on this article. Please feel free to leave any comments here.
If you liked this article, then please share to Social Media Site. You can also find us on Facebook, Twitter, and Instagram.
Thanks for reading this article.