How To Download & Apply Online Prochesta Prakalpa Scheme App by West Bengal Govt: State Government of West Bengal has launched the Prochesta Prakalpa Scheme (প্রোচেস্টা প্রোকলপো স্কিম). The Prochesta Prakalpa Scheme is launched for help to daily workers due to Corona Virus (COVID-19) Crisis. Eligible candidates can apply for Prochesta Prakalpa 2020 Online Registration from the Official Website or Official Application at  wb.gov.in. Candidates can fill up online application from the Govt Portal of West Bengal. The candidate applying should get Rs. 1000 / – assistance will be available. Check the Complete details from the below section.
WB Prochesta Prakalpa Application Form PDF Download Online
Below is the complete process of how to download WB Prochesta Prakalpa application form in PDF format:-
Visit the official govt. of West Bengal website at https://wb.gov.in/
At the homepage, click at the "Know More" tab under 'Prachesta' section as shown below:-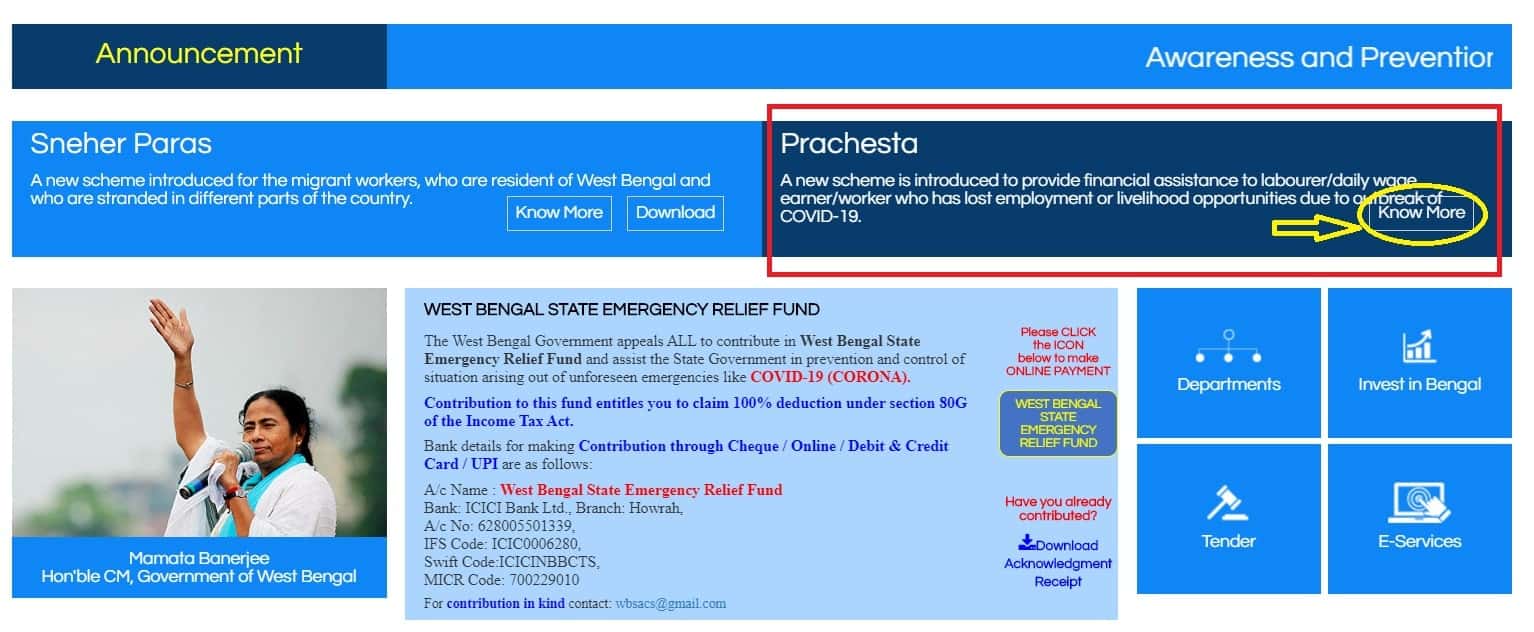 ---
How to Register on West Bengal Prochesta Prakalpa Scheme App?
West Bengal government had launched a mobile application. Using this application, eligible workers can apply online without visiting an office physically. Now, if you are wondering what is the application process and how to get the application, you do not have to worry.
In this section, we have shared the complete application process in steps. So, scroll down and follow the instructions to get your application submitted-
On the homepage of the portal, search for the Prochesta Prakalpa Scheme App link and click on the "Download" link.
Download & Install the Prochesta Prakalpa Scheme App
Once you have downloaded the application on your mobile phone, you have to install it.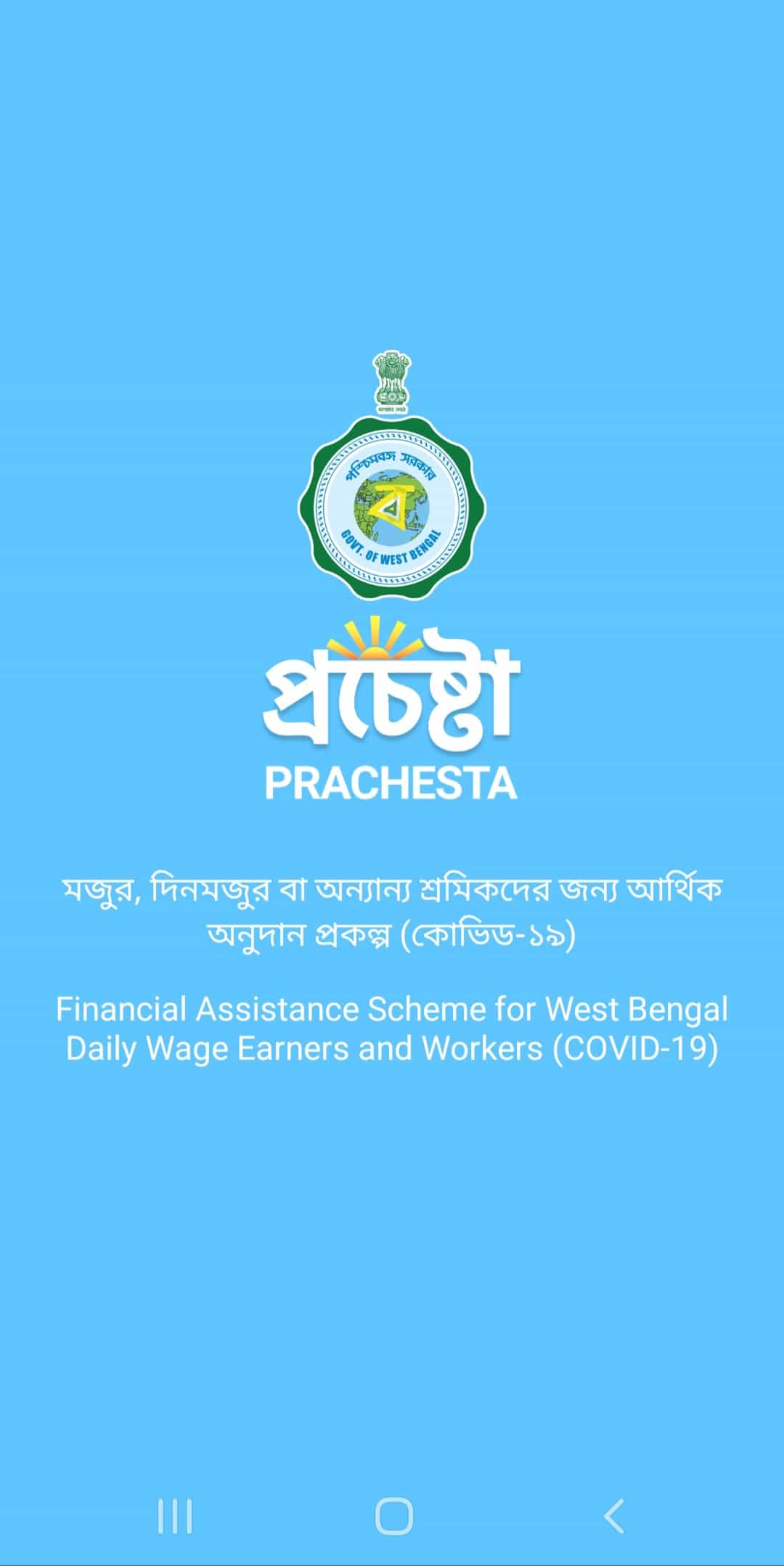 Now, you have to enter your mobile number and verify it by the OTP generated.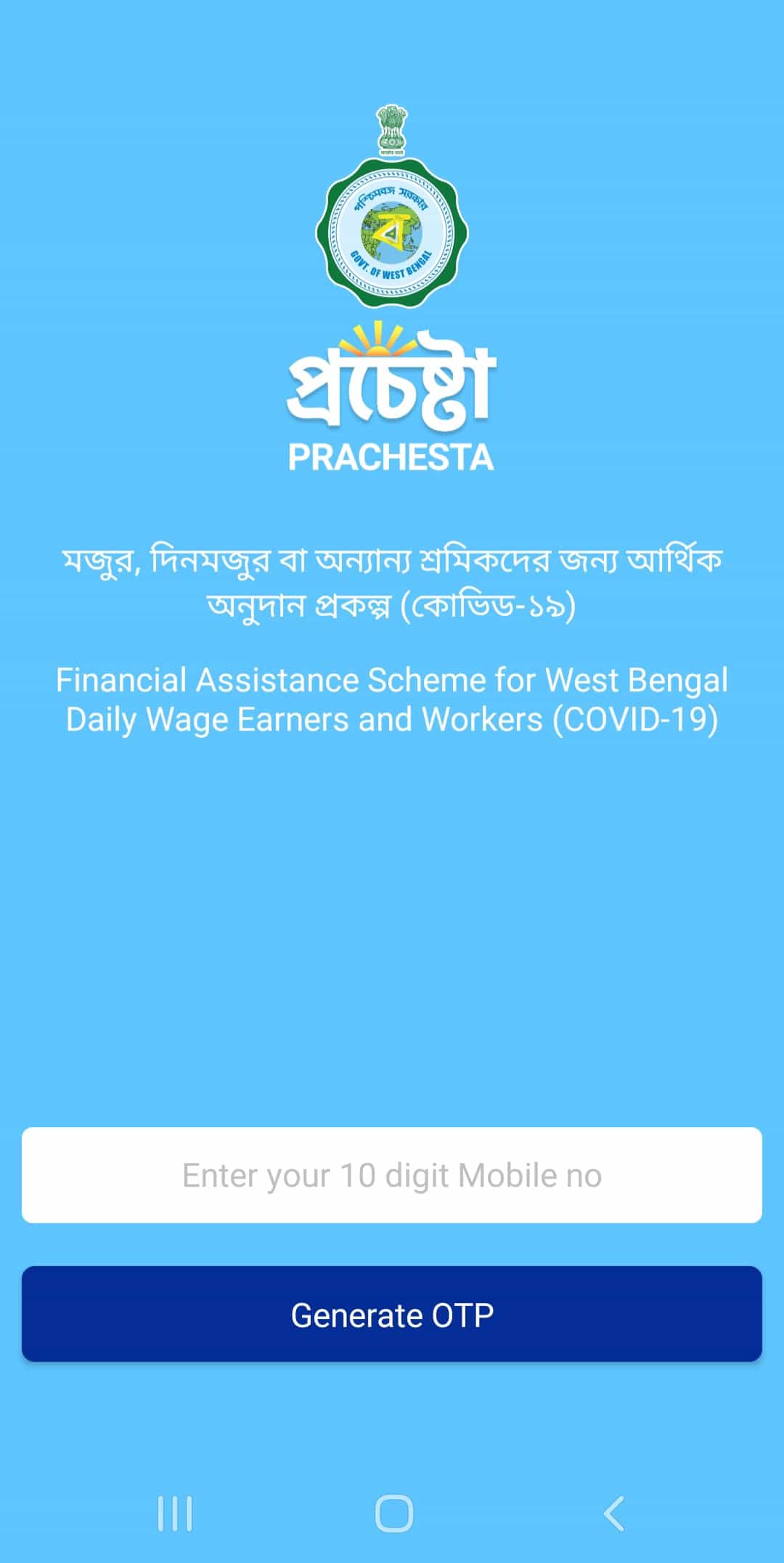 Read Instructions Carefully
Now, read all the instructions and click on the "Apply Now" tab.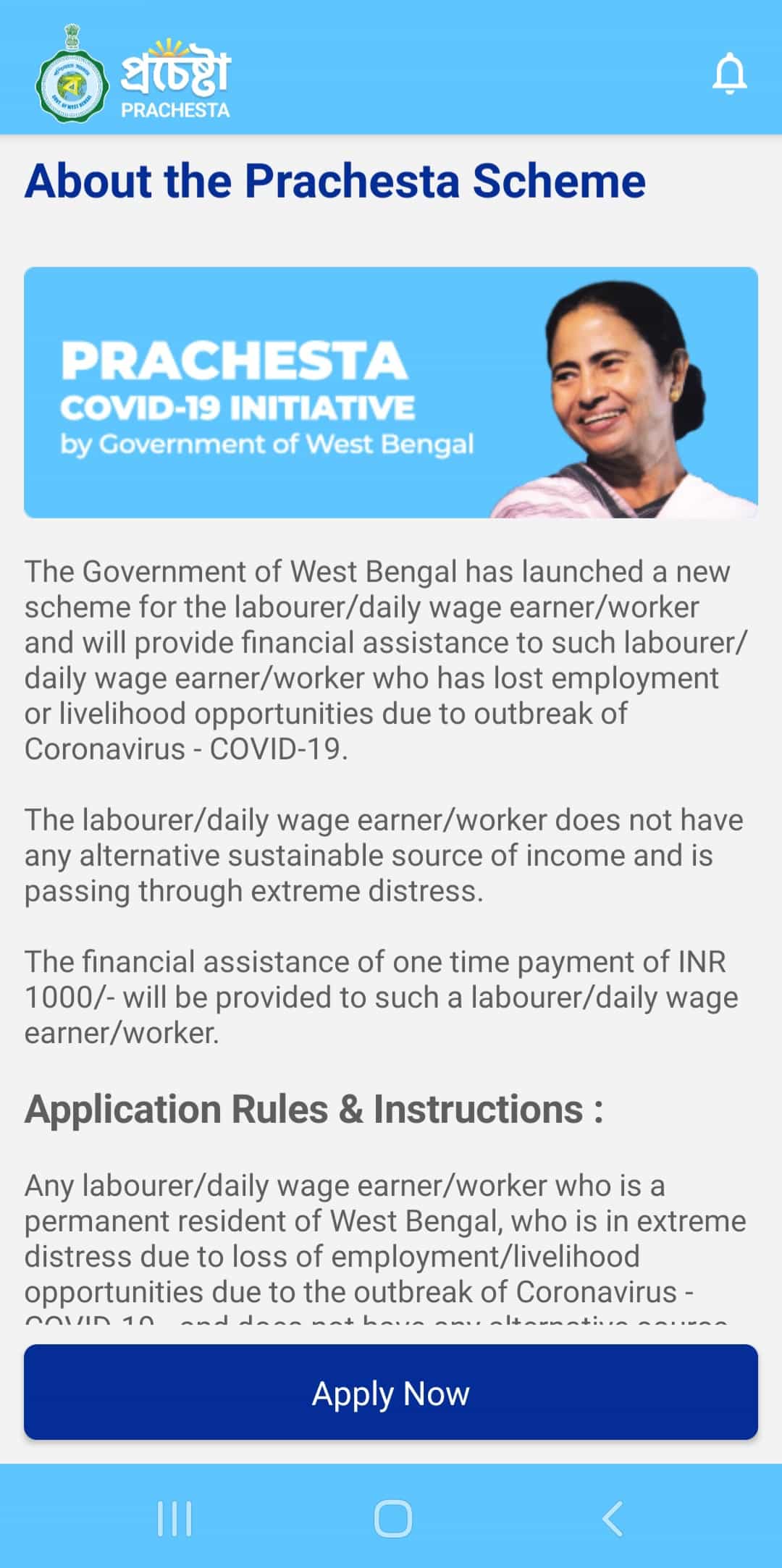 Now, you have entered the family details, working details, already use Government scheme usage details, type your occupation details & click "Save & Proceed" button.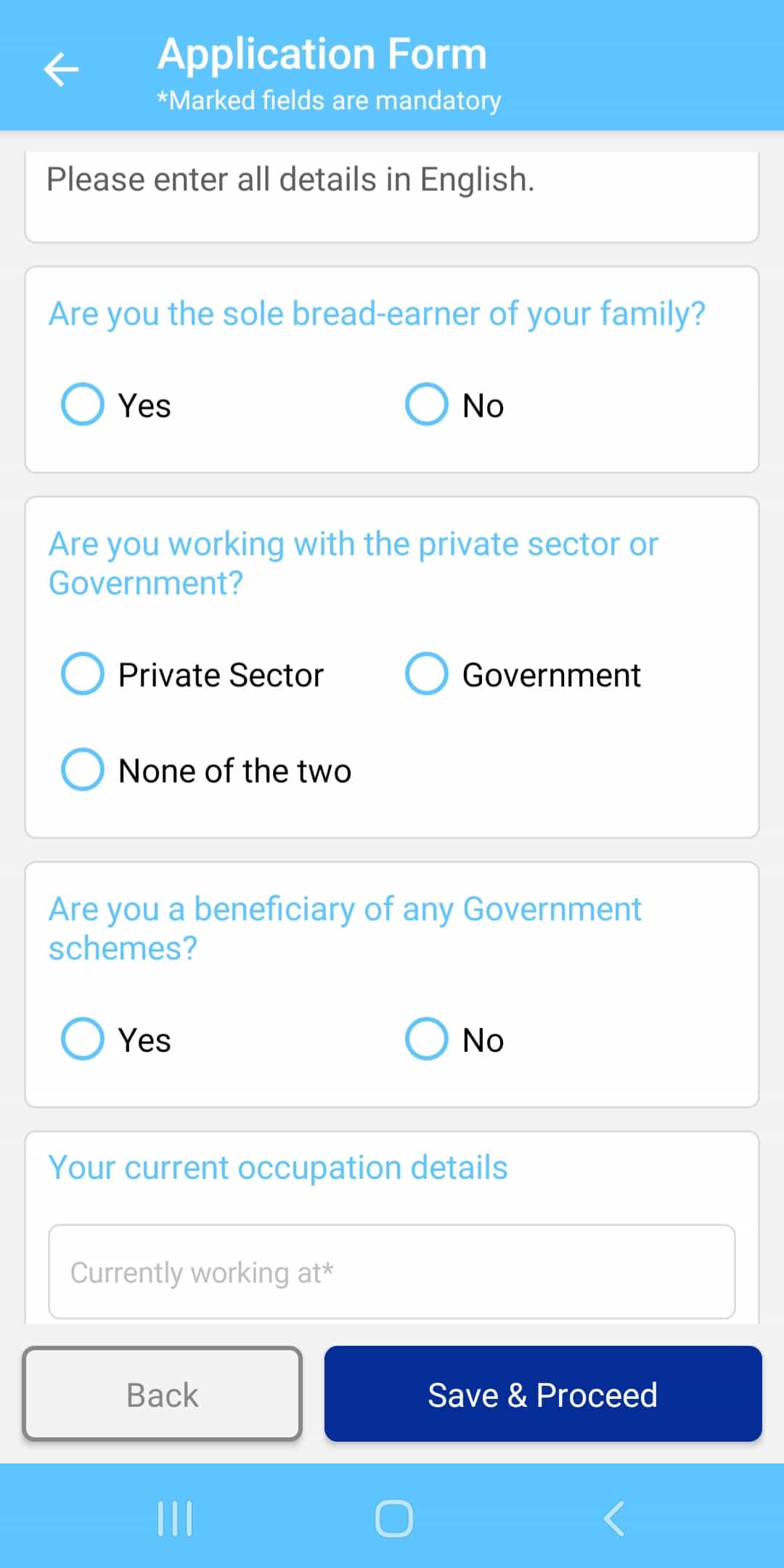 On this page, you have to fill your Bank details. After filling details properly, hit "Save & Proceed".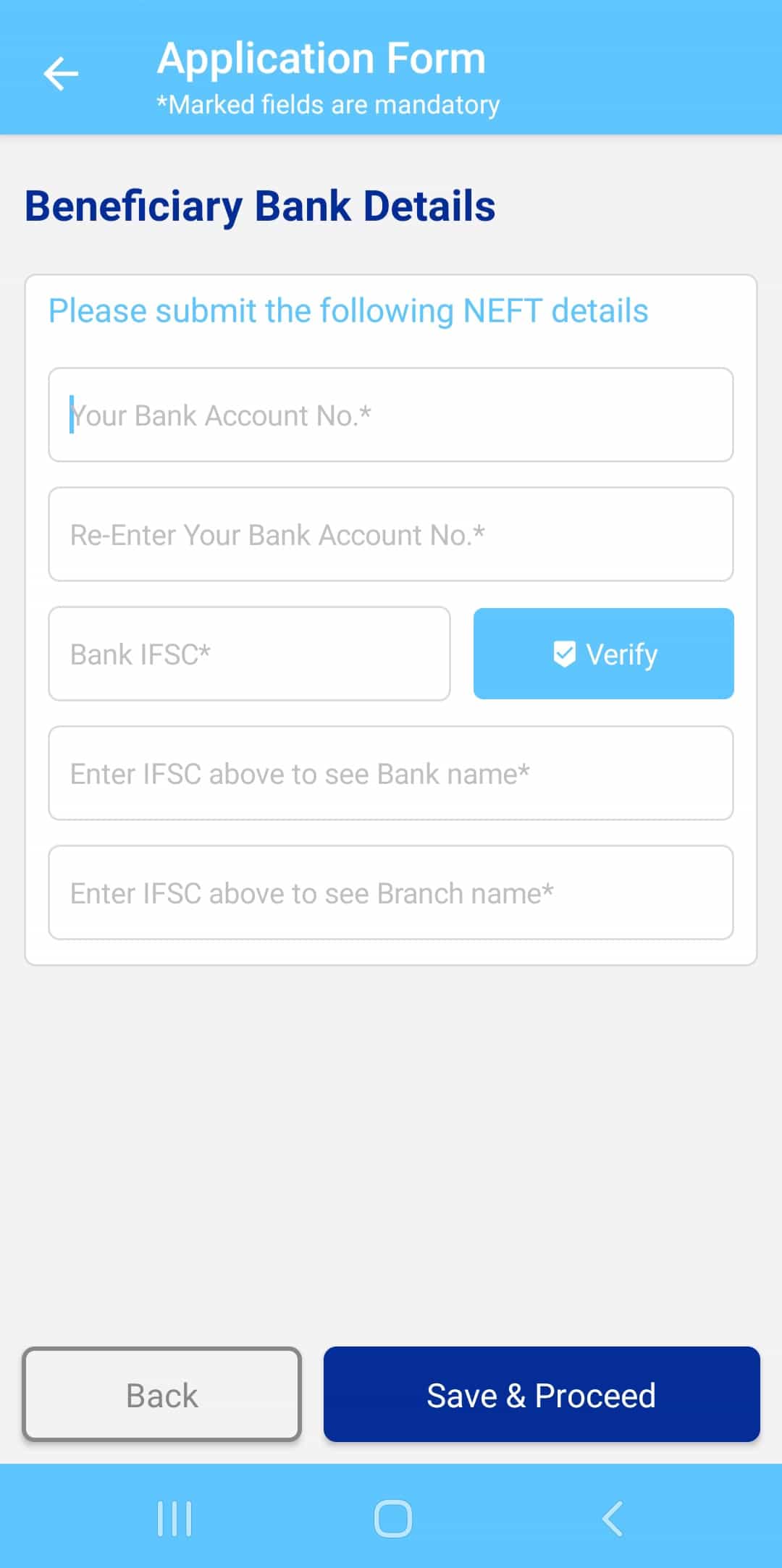 Now, you have to select the mode of verification from the three options available viz- Aadhaar card, Voter card, and Digital Ration Card. Click on the "Select & Proceed" button.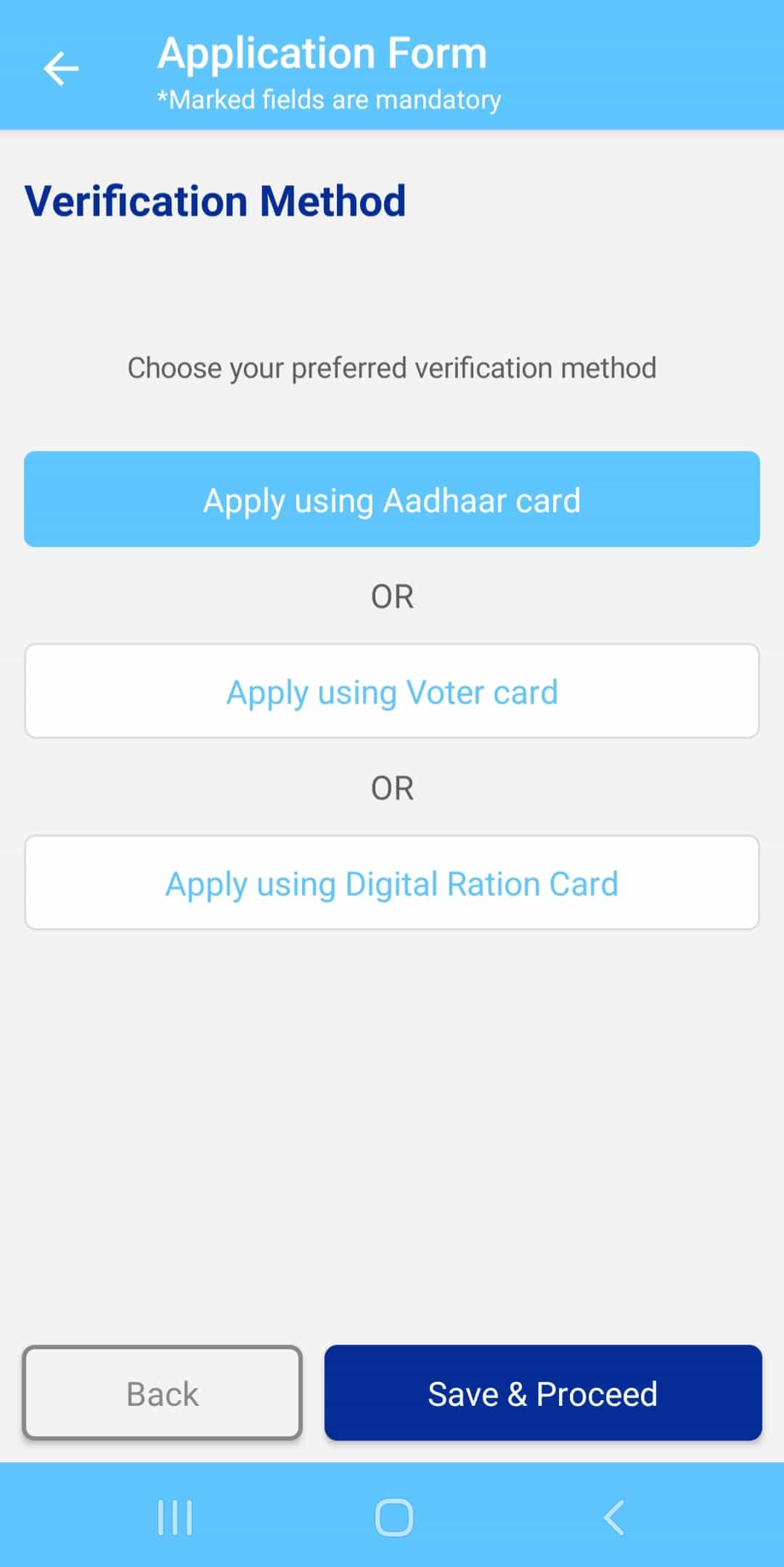 The registration form will appear. You have to fill your personal information, resident information, and click on "Save & Proceed".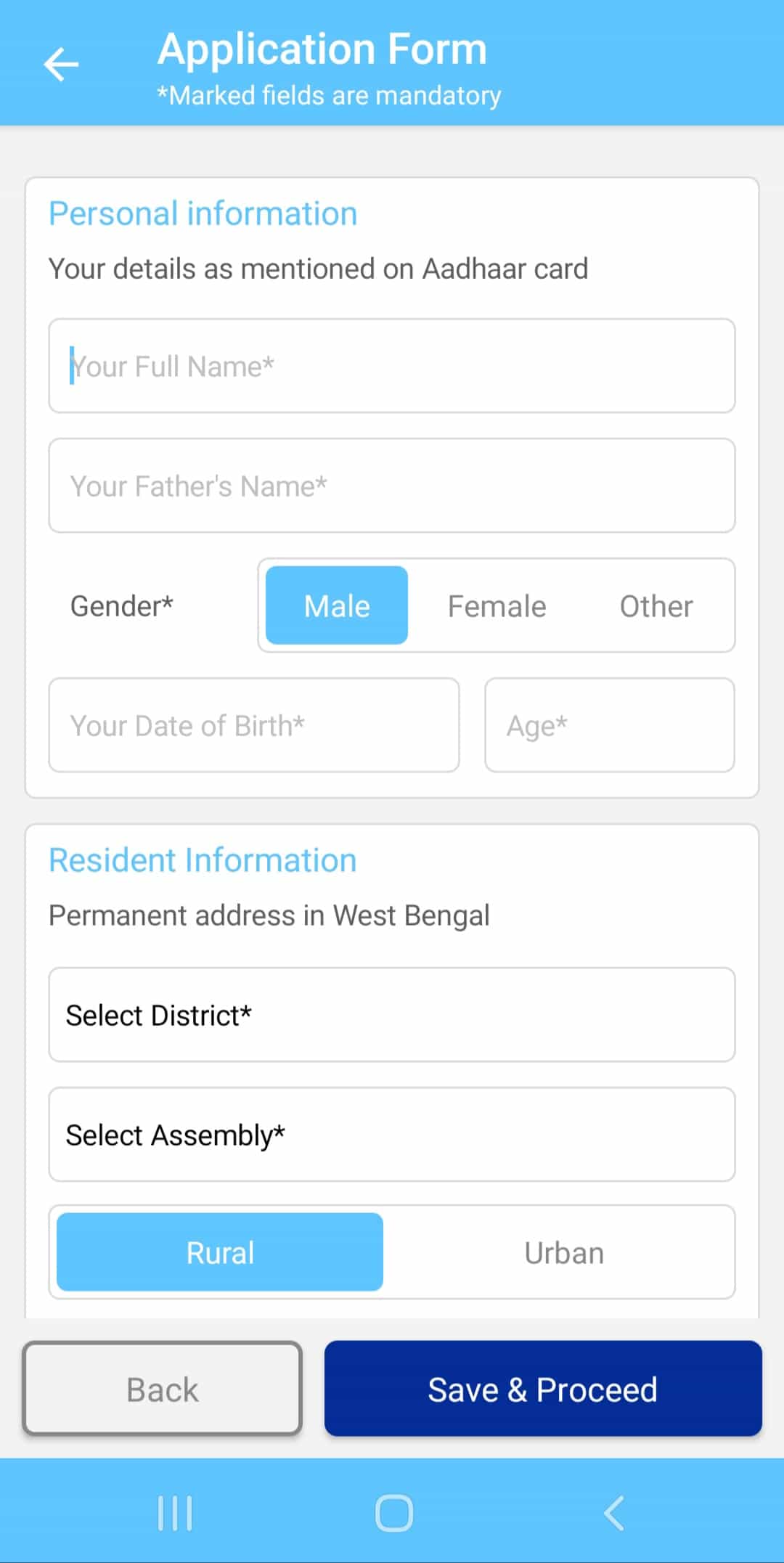 Enter Verification Details
Now, fill the Aadhaar details and upload the verification document as per your preference in the space provided and proceed further. Make sure that the document is clear and visible.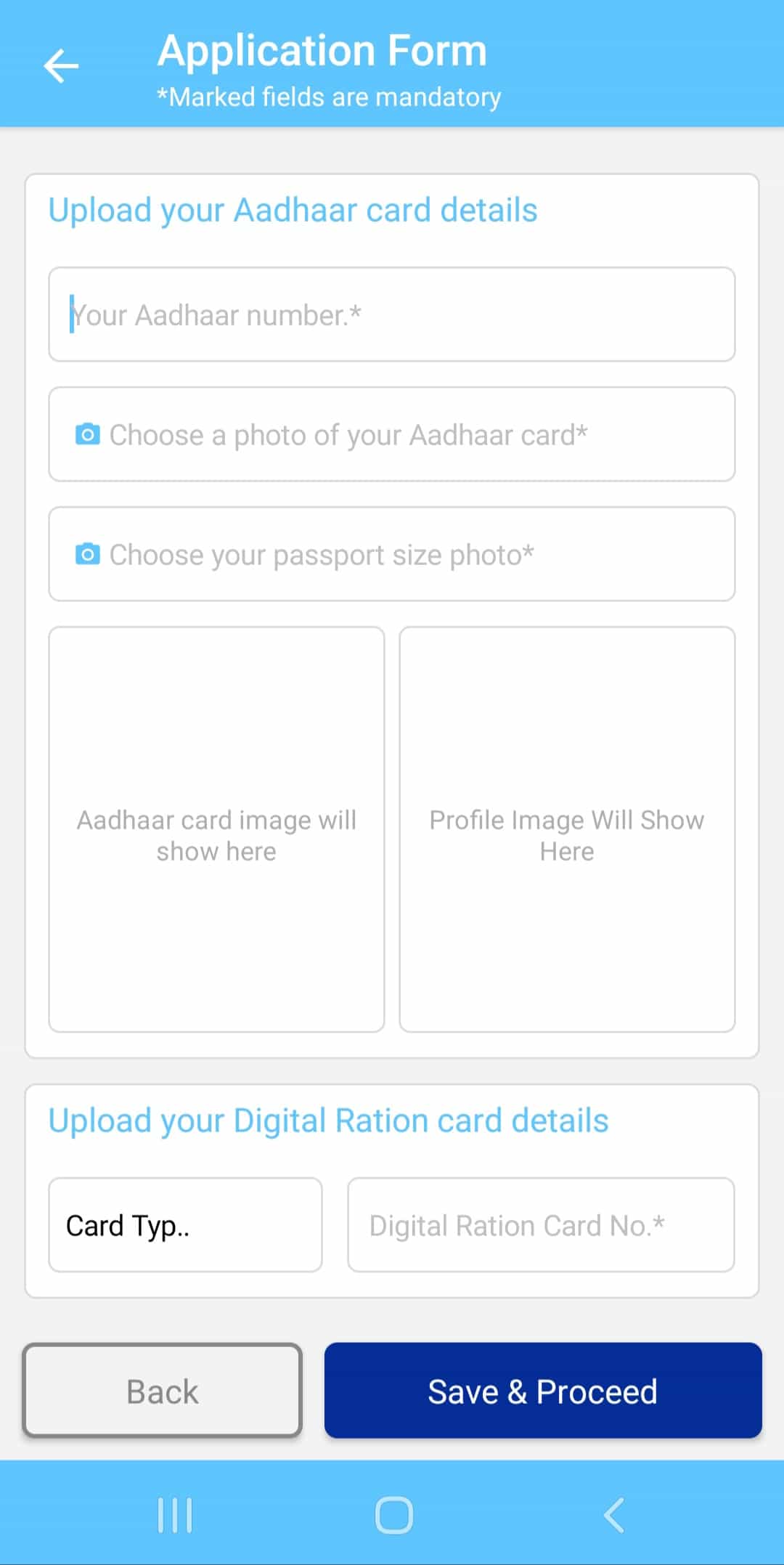 Submit Self Declaration Infomation
Now, Draw your Short Signature in this White Box. Make sure that the Signature is clear.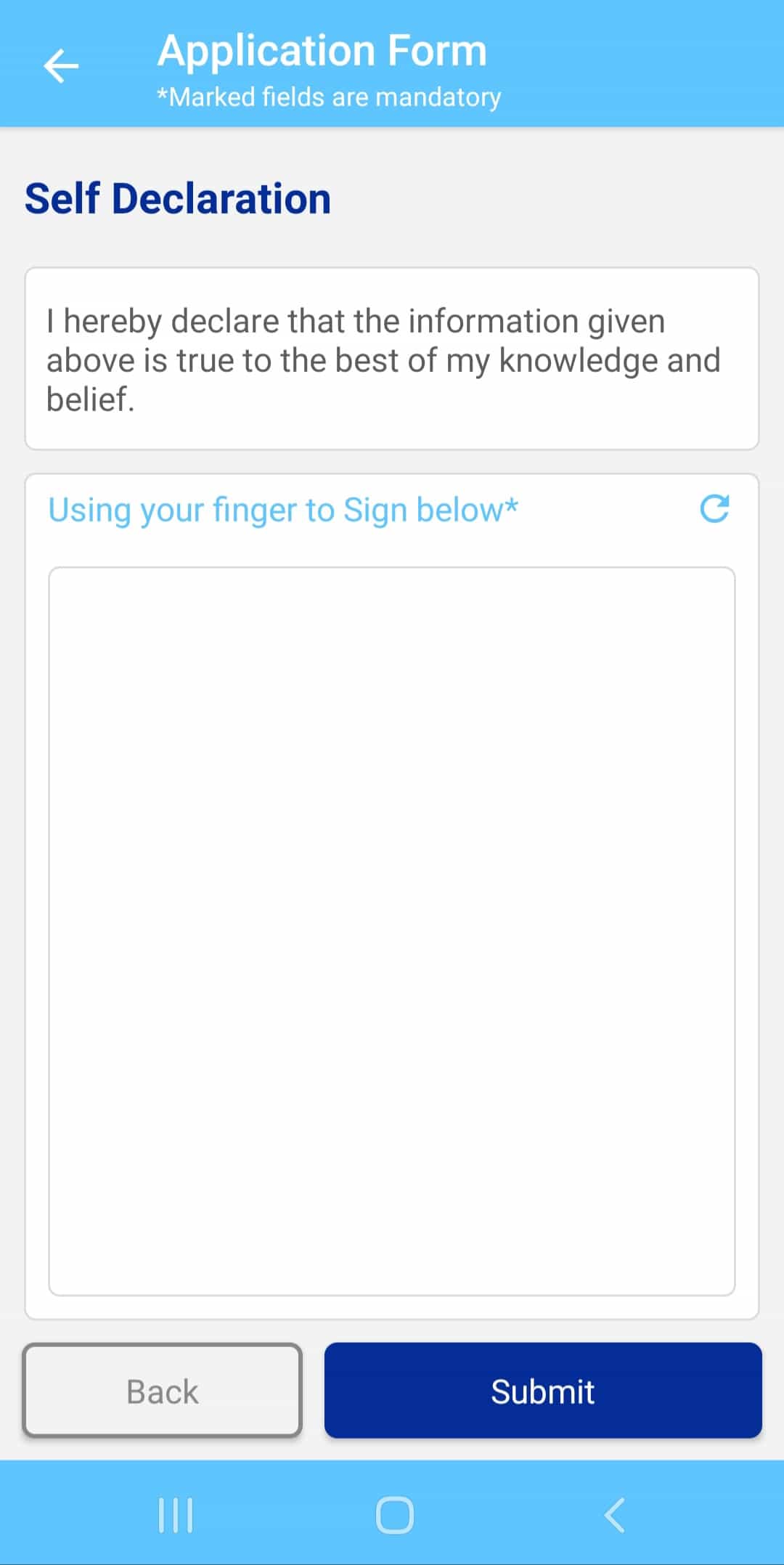 Review & Submit your Details
Now, the complete application form will appear, check all the details filled and make a correction is necessary. After review submits the application. Verify the submission and your application will be finally submitted. The concerned authority will inform you about the assistance so keep checking the app and inbox for updates.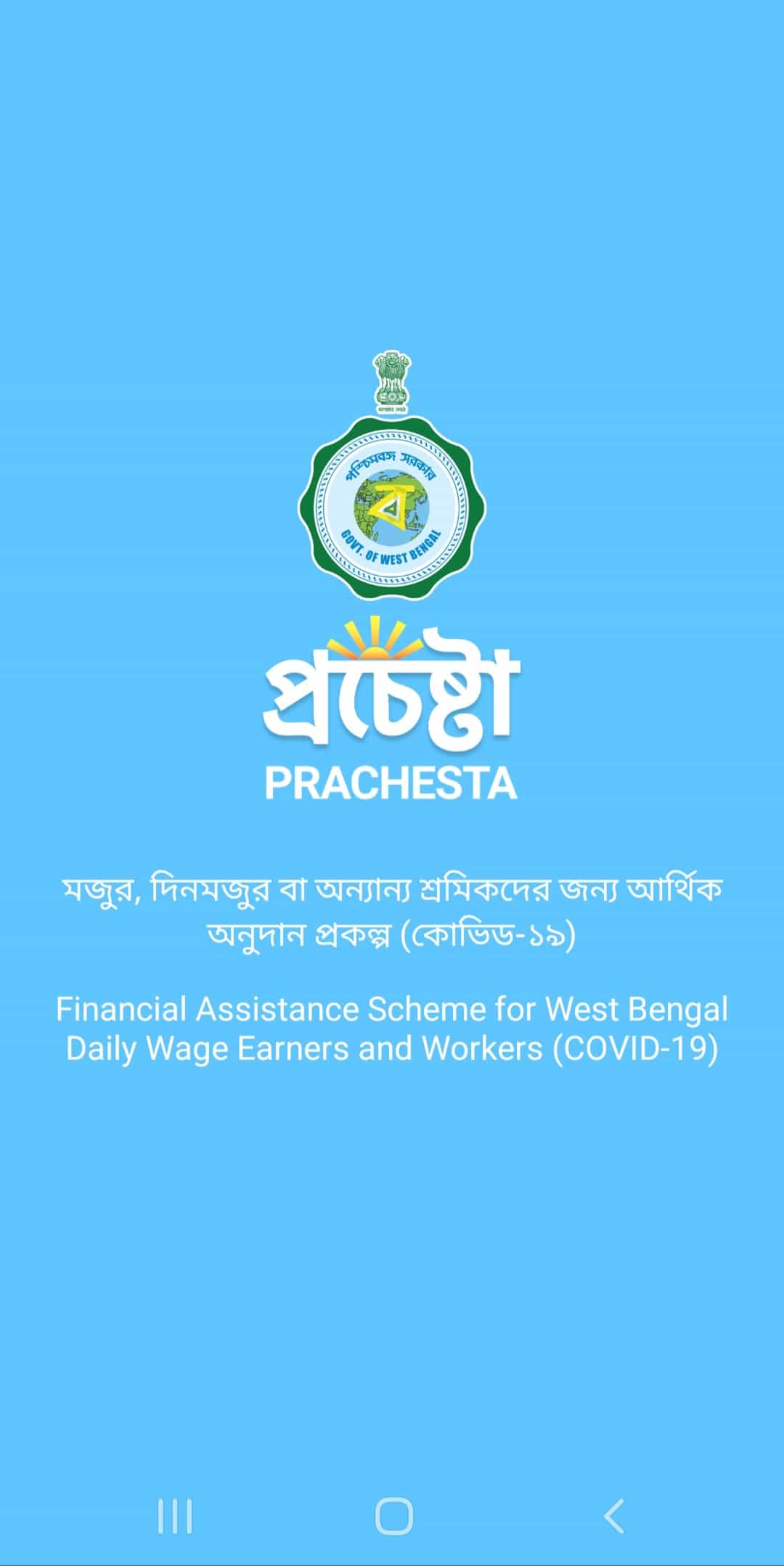 ---
Download WB Prochesta Prakalpa Scheme Application 
Download WB Prochesta Prakalpa Scheme PDF Application Form
Download Sneher Paras (স্নেহের পরশ) App for West Bengal Migrant Worker
---
Important FAQs
What is the time period of submission of the application?
Application for this scheme can be submitted between 15th May 2020
Who is the beneficiary under the WB Prochesta Prakalpa Scheme corona 1000 rs help scheme?
Workers of the state of West Bengal stuck in a different state due to lockdown are eligible for this scheme.
What type of scheme is this?
West Bengal Prochesta Prakalpa Scheme against  COVID-19; Prochesta Prakalpa Scheme is basically a state-level one-time exgratia payment scheme for workers stranded outside the state due to lockdown.
How must assistance be given under the help scheme?
The assistance of Rs.1000/- will be given under this scheme.
I am from West Bengal but presently I trapped in Delhi, can I apply for assistance?
Yes, a worker of West Bengal trapped in any other state due to the lockdown is eligible for this benefit provided they must have relevant documents.
How can I apply for this West Bengal Prochesta Prakalpa Scheme 1000 Rs assistance?
You can apply through the mobile application.
From where can I download the Prochesta Prakalpa app?
The app isn't available on the play store but you can also download it from the official website of The government of West Bengal.
---
We hope this post helped you to find out the How To Download & Apply Online Prochesta Prakalpa Scheme App. 
We love to hear your comments on this article. Please feel free to leave any comments here.
If you liked this article, then please share to Social Media Site. You can also find us on Facebook, Twitter, and Instagram.
Thanks for reading this article.